James Jones is the name of the studio but the work is collaborative. We have a team of creative partners that we work with to craft and deliver projects.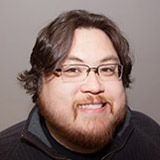 JAMES JONES // PHOTOGRAPHER | VIDEOGRAPHER | CONSULTANT

James was born in Tokyo and grew up spending time in both the US and Japan. Culturally he was raised with both Japanese and Irish-American traditions - making him a lover of good stories and good food; with an appreciation of good design and good craft.
Since starting the studio he has photographed dozens of magazine covers, countless articles, and ad campaigns. Through our studio he has had the opportunity to create visual stories for many incredible art teams representing various internationally known brands and institutions. He has photographed myriad subjects from priceless objects for the National Park Service to a courageous woman leader from Afghanistan. Whether he is photographing the official portrait of the CEO of a multibillion dollar international corporation or a kindergartner exploring the world he has the same passion and attention to the individual.
Three things I want you to know:
1) At our core we believe in treating people and nature with great kindness and respect. All people deserve to feel respected and appreciated when they work with us. When you bring us to your place of work or living - we know we are defacto ambassadors of your creative team and act accordingly. We will be considerate guests and respectful of your time and space.

2) I am a tremendous believer in the dignity of work. For me there is no subject matter that is "boring" to photograph if people are dedicating their time and energy to that effort. I have a photo on my wall of my grandfather at his desk at work. This photo means the world to me and my goal is to craft images that capture a moment in someone's life for generations to come. I am not obsessed with celebrity though I have had the opportunity to photograph quite a few. I am interested in all people and telling their story - capturing them in their best light.

3) The photos I regret are the ones I didn't take - the friend who is gone and the portrait I never made. My professional legacy will be the images I make and the stories I record and share. When I'm gone, other than my family, my mark on this world will be through the visuals I create, the people I teach, and the stories I help tell.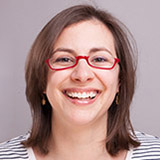 AMIE JONES // DESIGNER | PHOTOGRAPHER | | CONSULTANT

Amie Jagielow Jones is an internationally published photographer and graphic designer. Her work has been used by the Boston Symphony, Miriam Hospital, Harvard University, and many others. Amie was born in Connecticut and she graduated with high honors from a Boston-area university where she studied graphic design and multimedia. Amie has an eclectic range of talents; a display of insects she arranged can be seen at the Harvard Museum of Natural History. Amie has a Masters degree in Library and Information Science and she is an avid reader. She is passionate about photography and capturing the stories that unfold in front of her camera. As a designer and photographer Amie is able to see beyond just the moment in front of her to how the image translates to the printed image. Amie is able to get around in French and she's working on her Japanese.